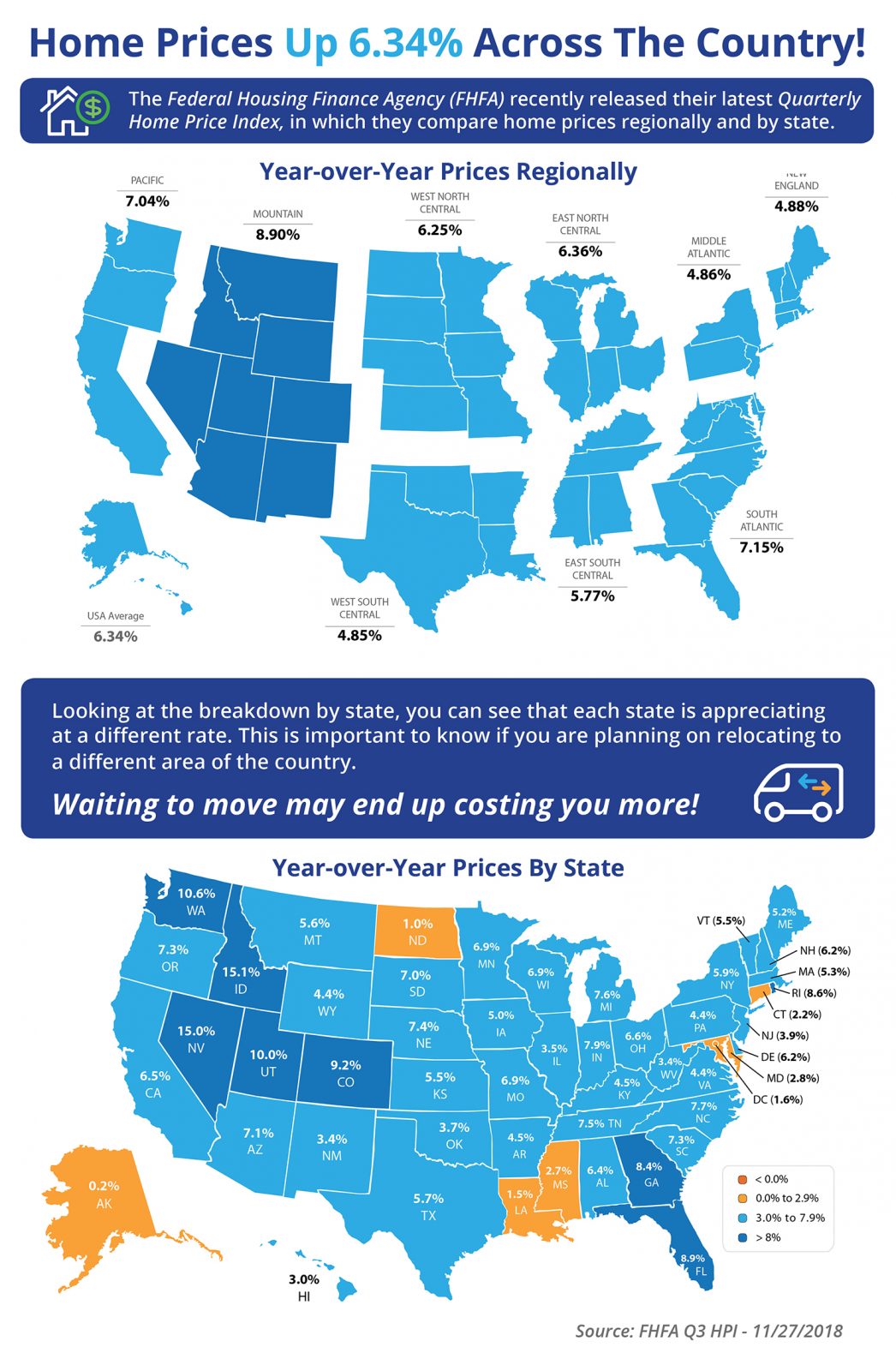 Some Highlights:
The Federal Housing Finance Agency (FHFA) recently released their latest Quarterly Home Price Index report.
In the report, home prices are compared both regionally and by state.
Based on the latest numbers, if you plan on relocating to another state, waiting to move may end up costing you more!
Google announced on October 8th, 2018 that they will begin transitioning away from Google+ for consumers and will fully remove the service by August 2019 due to low usage and engagement in the platform. Due to these changes, we will be removing the Google+ share button from the KCM Member Area as of November 22nd. If you have any questions, please feel free to contact our Member Support Team.