Here's to a Wonderful 2019!
Here's to a Wonderful 2019!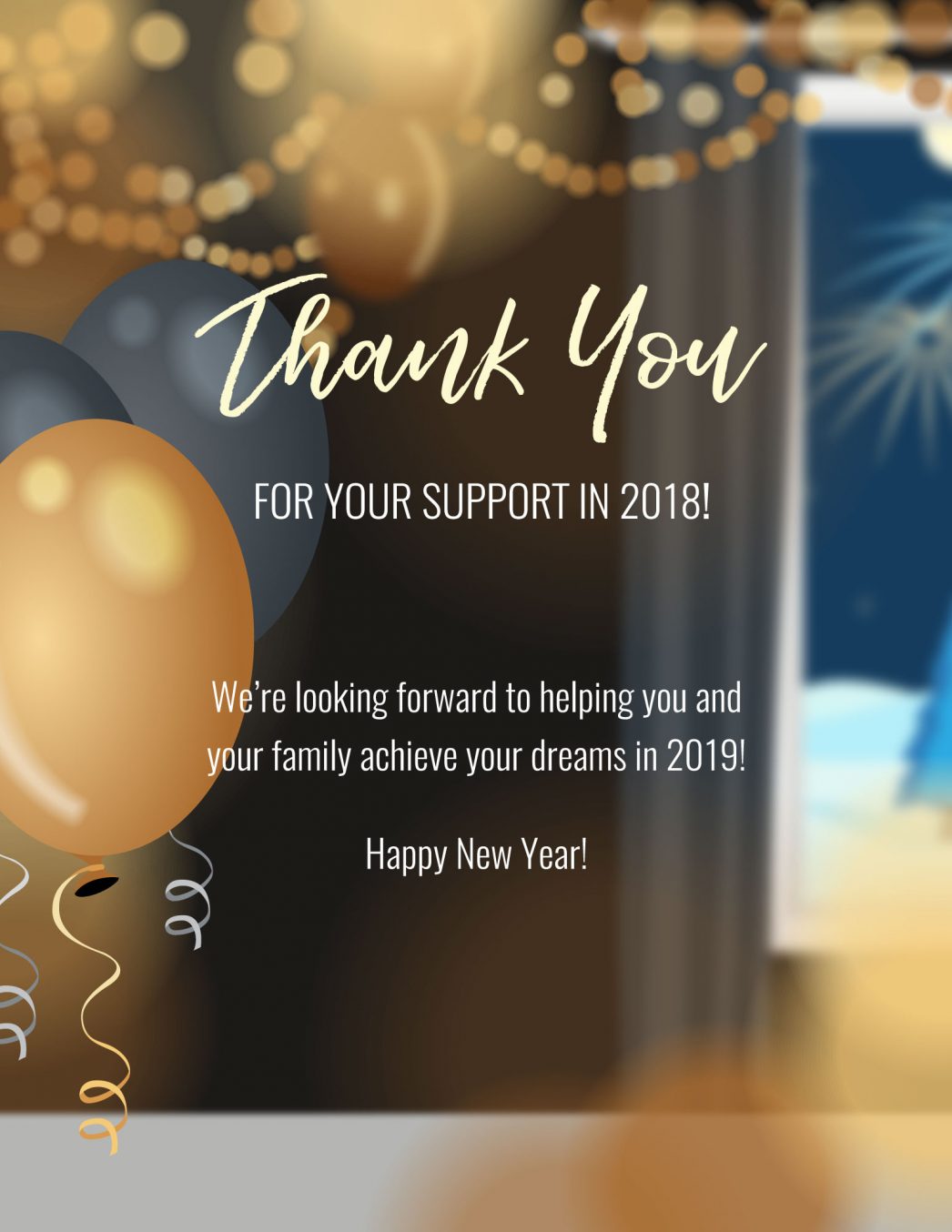 We hope 2019 is a great year for you, both personally and professionally!
Written by Kaye Dela Cruz on . Posted in For Buyers, For Sellers
Trackback from your site.
2780733
"Jeff navigated through an extremely challenging situation that involved working with multiple different conflicting parties to get to an agreement and ... more "
5.0/5.0
2757500
"I am pleased to write here about very energetic, motivated, client oriented, professional and experienced real estate person who helped us in getting ... more "
5.0/5.0